Left: The Underhills were invited by MSRA to participate in the Thomas Hume project, along with a team of divers from Chicago. We helped provide photography which was used in Valerie Olsen van Heest's books and exhibits for the Lakeshore Museum Center in Muskegon.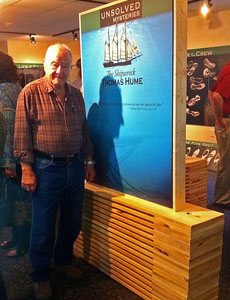 Bud Brain, one of the Chicago salvage divers who helped document the Thomas Hume in preparation for the museum exhibit installation at the Hackley & Hume Historic site in Muskegon.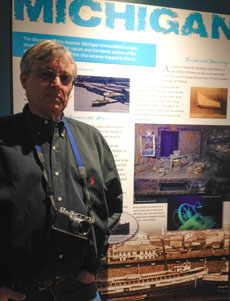 Bob with several of his photos of the Michigan, used in the Michigan Maritime Museum shipwreck exhibit installation.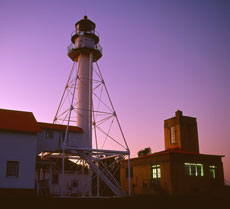 A recent shot of the Whitefish Point Light, on the grounds of the Great Lakes Shipwreck Museum.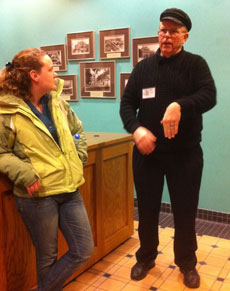 Legendary shipwreck hunter David Trotter is a regular presenter at the Mysteries and Histories spring film festival.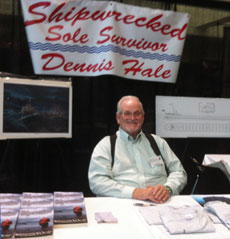 Dennis Hale, sole survivor of the wreck of the Daniel J. Morrell, at the Great Lakes Shipwreck festival.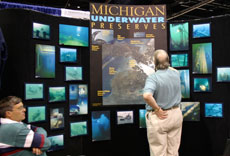 MUPC promotes the shipwreck preserve system at Our World-Underwater.