William H. Barnum—Sunk 1894

The Barnum foundered about five miles east of Mackinac Point on April 3, 1894. The ship was one of a large fleet of boats to leave Chicago on the first trip of the 1894 shipping season. James M. Jones of Detroit built the 218-foot bulk carrier in 1873. By the spring of 1894 the ship's condition was poor enough to have the underwriters insure it for one run around the lake where it was to be refitted in Port Huron. The old hull opened a seam while running through heavy weather in the Straits. Sounding a distress call on the steam whistle brought aid from the tug Crusader. All members of the crew were removed before the ship sank in 70 feet of water.

An early salvage diver, Fred Ryerse, first visited the Barnum one day after it sank. It was never salvaged. Norm McCready rediscovered the wreck in 1963. Many great artifacts were removed during the freewheeling collecting of the 60's and 70's. The stern section of the wreck was destroyed in the 60's when divers used explosives to remove the rudder, which was placed on display in a St.Ignace waterfront park. Today the main hull is intact forward of the stern, but the weight of zebra mussels forming all over the hull may pull the wreck further apart. The decks have collapsed into the hull leaving the boilers and single cylinder steam engine open to explore. Forward the windlass can still be found on the upper deck. One can swim into the forward section below this deck to an empty anchor locker.

These photos of the Barnum were taken on August 10, 2002 while using old diving equipment collected from the 50's and 60's.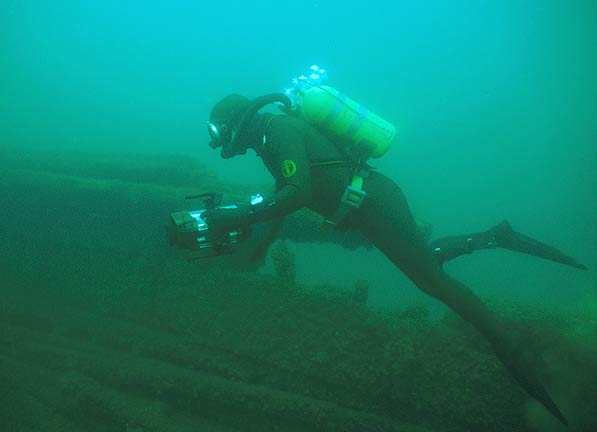 Mike Nelson had a housed twin lens Rolleiflex. Carl videotapes along the rail next to the forward deck.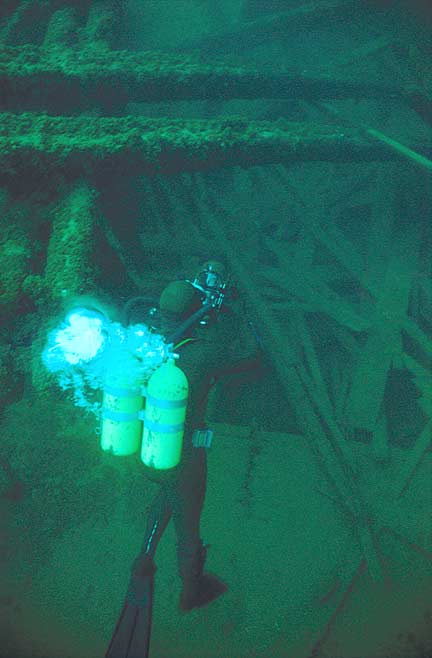 The supports above the diver held the main deck, which is collapsed into the hull.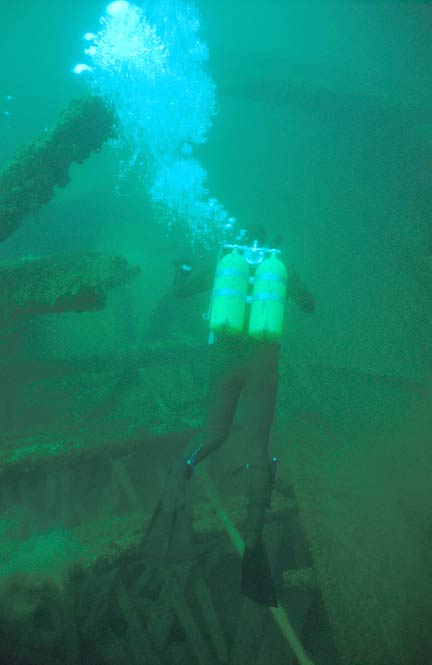 Carl shoots video inside the wreck.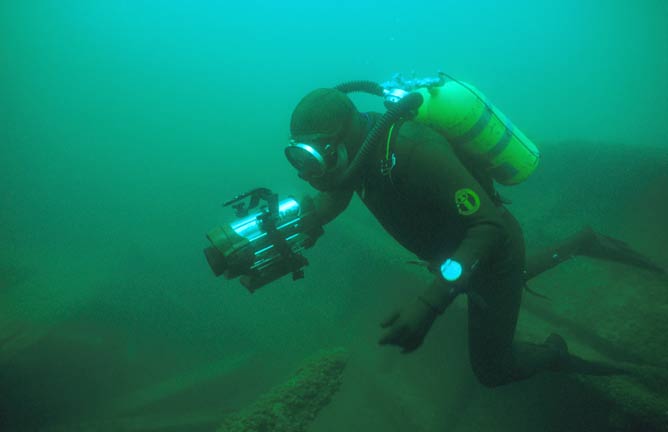 Those twin 38's are similar to the tanks worn by Lloyd Bridges on Sea Hunt. The USD double hose regulator is not right, though. Lloyd used a Voit!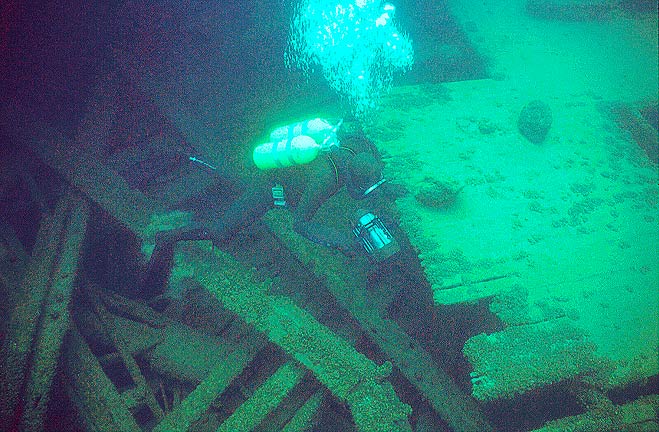 A large intact section of deck, collapsed inside the hull.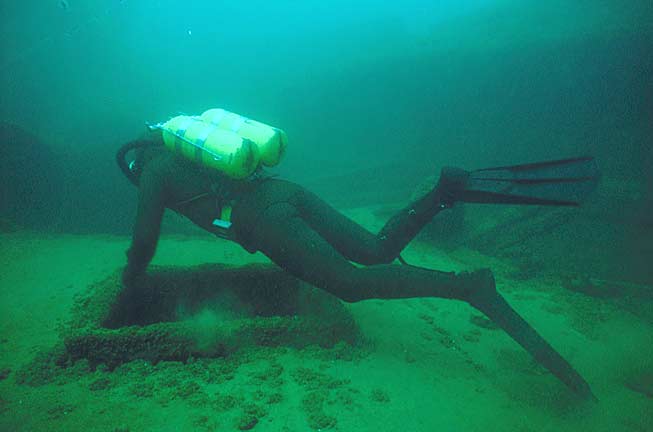 Carl's wet suit is a little compressed at 60 feet. Having no BC, he is a little heavy and used a hand to steady him as he passes over an open hatch in the bottom of the hull.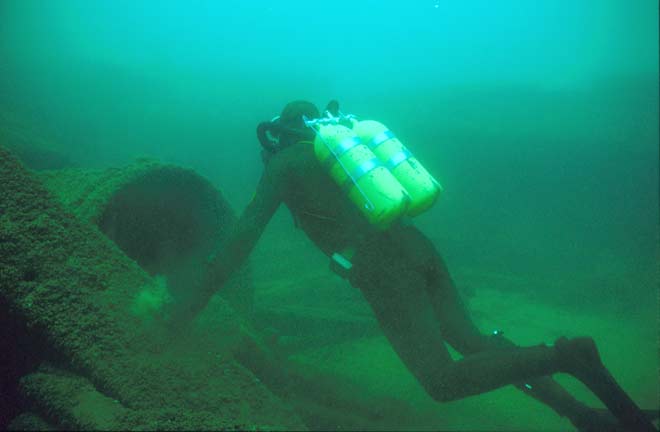 The top opening of the stack, now inside the ship.